Tungsten Carbide Brazed Twist Drills with Taper Shank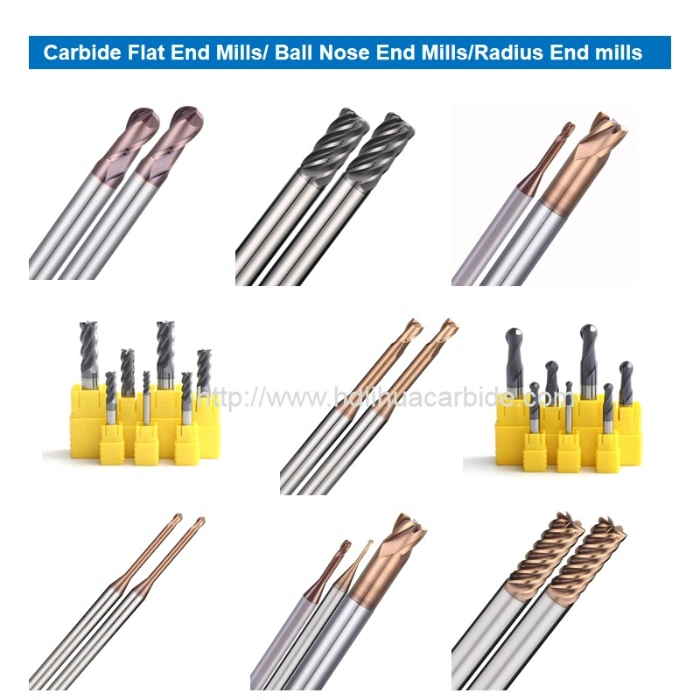 Product Description
Micro grain raw material
1, Co: 10%, Wc:90%
2, TRS: >3600 N/mm2
3, Hardness: 91.8-92.4, HRC:45/55/60/65
4, Grain size: 0.4-0.6μm
5, Helix angle: 30°/35°
6, Flutes:2 flutes or 4 flutes
7, Centered Cutting: Yes
8, Type: Square End Mill / Flat end mill / Metal cutting tool
9, Workpiece material: Steel, mould steel, low alloy, hardened steel, staninless steel, alloy steel
10,Coating: TiAlN, Ticn, Tin, Tialn, or Uncoated
11,Tool body material: Tungsten solid carbide
12,Color: Black, yellow, Blue-gray, Purple-Black

Drawing


| | | | |
| --- | --- | --- | --- |
| D(mm) | d(mm) | H(mm) | L(mm) |
| 1 | 4 | 3 | 50 |
| 1.5 | 4 | 4 | 50 |
| 2 | 4 | 5 | 50 |
| 2.5 | 4 | 7 | 50 |
| 3 | 3 | 8 | 50 |
| 3 | 4 | 8 | 50 |
| 4 | 4 | 10 | 50 |
| 5 | 5 | 13 | 50 |
| 6 | 6 | 15 | 50 |
| 8 | 8 | 20 | 60 |
| 10 | 10 | 25 | 75 |
| 12 | 12 | 30 | 75 |
| 14 | 14 | 40 | 100 |
| 16 | 16 | 45 | 100 |
| 20 | 20 | 48 | 100 |
Super raw material
HRC45

HRC55

HRC60

HRC65

YG10X

YG10.2 &WF25

Germany K44 & K40

Sandvik H10F

Grain Size:0.7um




Co:10 %


Flexural strength:3320N/mm2

Grain Size:0.6um




Co:10 %


Flexural strength:4000N/mm2

Grain Size:0.5um




Co:12 %


Flexural strength:4300N/mm2

Grain Size:0.5um
Co:10 %
Flexural strength:4300N/mm2
Super coating
| | | | | |
| --- | --- | --- | --- | --- |
| Item | AlTiN | TiAIN | TiSiN | nACo |
| Hardness(HV) | 3200 | 2800 | 3600 | 42(GPA) |
| Thickness(UM) | 2.5-3 | 2.5-3 | 3 | 3 |
| Oxidation Temp(°) | 900 | 800 | 1000 | 1200 |
| Friction Coeffient | 0.3 | 0.3 | 0.45 | 0.4 |
| Color | Black | Violet | Copper | Blue |
Application and usage
Suitable for Copper, Cast Iron, Carbon steel, Tool steel, Mould steel, Die steel, Stainless steel, Plastic, Arcylic, etc.
Applicated for Aerospace, transportation, Medical equipment, military manufacturing, mould development, apparatus and instrument, etc.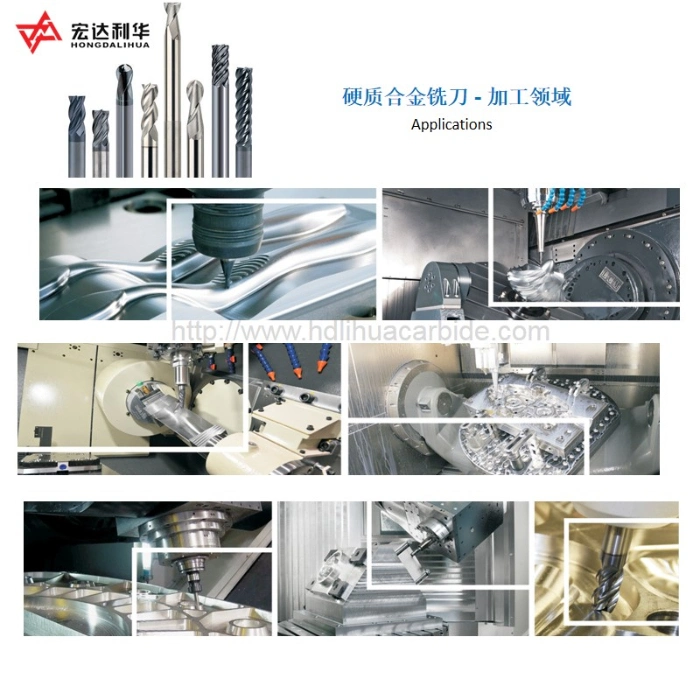 Images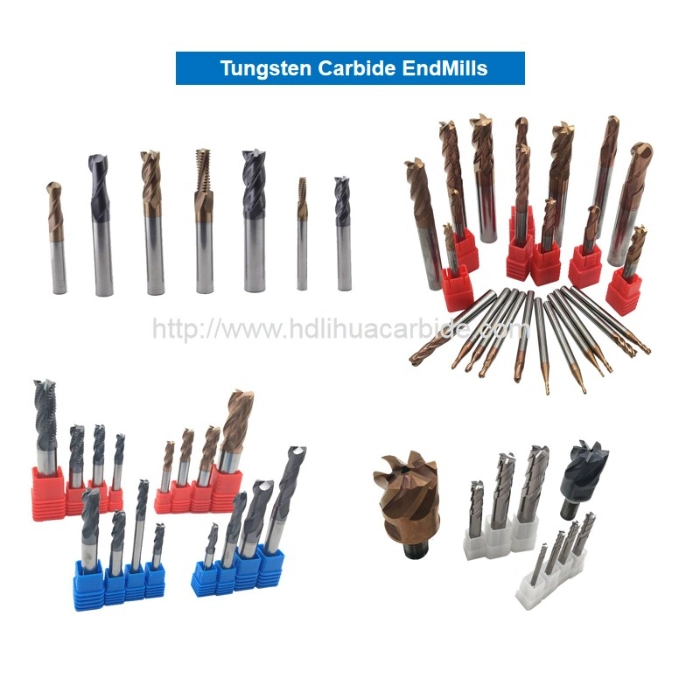 Package & Shipping
Package details
One plastic pipe packs one piece, 10 pieces per group.
Use air bubble paper to encase the plastic pipes.
Put goods encased with air bubble paper into the carton box.
Shipping details
By air or sea,DHL,UPS,FEDEX,TNT or as your resquest.


Our service
1) Business Type: Manufacturer, Factory.
ISO9001:2008, SGS.
2) Advanced technology, HIP sintering and precision grinding to ensure the goods performance;
3) 100% Virgin pure Raw materials;
4) Each product through the strict inspections and confirm to the requirements of the lab parameters;
5) OEM & ODM are welcomed;
6) Small order is acceptable;
7) Flexible payment terms (L/C,T/T, western union, etc);
8) Provide custom made service with customer's drawing; Other size could be offered by your requirements;
9) We make sure to provide you with the best solutions for your individual case. Whether standard items or non-standard items all available;
10) Fast delivery and high quality;
11) Best after-sale service.


Why Choose Lihua Carbide Factory
More than 20 years' professional producting and exporting experience
Advanced RD department meet your special demands
High precision CNC machines, high standard and strict inspection
Custom demand are welcomed, OEM and ODM Service
All payment terms supported
Fast delivery time and Convenient Transportations
For your suggestions or complaints, We will handle them Soonest
Zhuzhou Lihua Cemented Carbide Co.,Ltd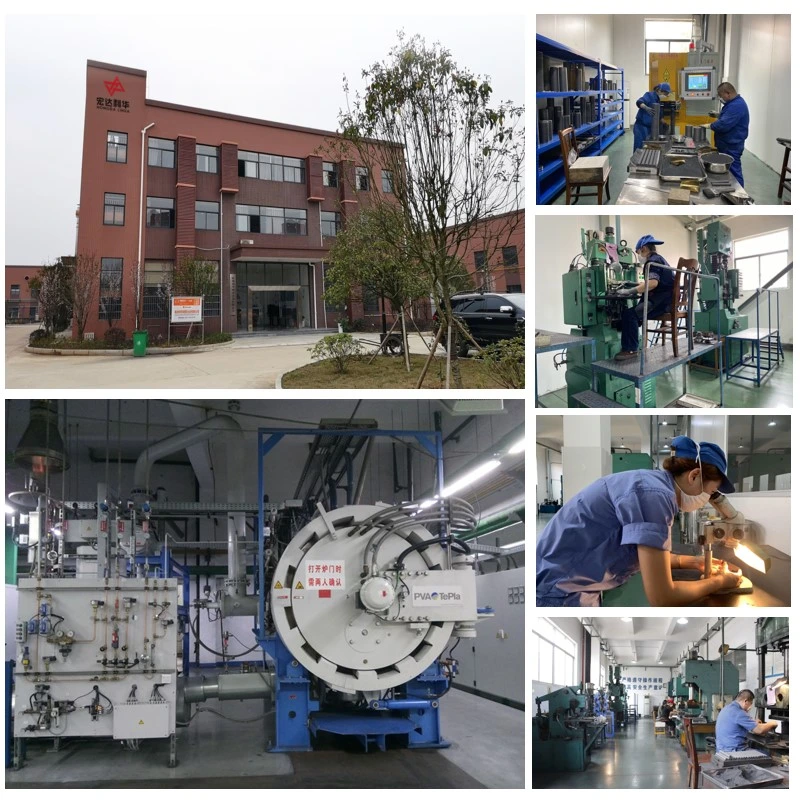 About Lihua Cemented Carbide
Established in 1990, specialized in production carbide products more than 20 years and ocated in the hometown of tungsten carbide in China. Our products sold to worldwide. We have built a long term business relationship with the customers from Italy, Portugal, Germany, Turkey, USA, Mexico, Russia, India, Australia and so on.
Main Products
Our Main products include : Carbide Screwed Boring Bar, Plates, Rods, Sticks, Bushings, TP nozzles, 3D Printer Nozzles, Saw Blades, End Mills & Drill Bits, CNC inserts, Value Seats, Rotary Burrs, wheel cutters, Grits, Non-standard carbide products
& Any kinds of customized carbide products .
Month capacity of 15Ton
We have sophisticated equipments, such as Sintering Furnace, Automatic suppress Machine, Manual Hydraulic Suppress Machine, Ball Mill Machine, Drying Machine, Mixing Machine ect,
Our production capacity
up to 15Ton per month. Customized is welcome, customized sample can be ready in 3-5 days and 1 day can deliver for stocks.
Strictly QC
We have a professional QC team follow to the System of ISO9001:2008, Covering the Raw Materials Incoming, Production Processes, Finished Products and Packaging to ensure high quality products output.
If you are interesed in our products, please feel free to contact us.