PDC Parabolic Insert types
Quick Details
Place of Origin: Wuhan, China Brand Name: REETEC
Model Number: D304,D803, D904,customized sizes.
Machine Type: Tricone Bits. DTH hammer bits. Coal mining bits.
Certification: ISO9001-2008
Material: Carbide, Diamond powder tungsten carbide
Use: Oil/Gas/Well/Geological Drilling. Gauge protection and main cutting. Roller bits,DTH bits and mining picks.
Processing type: Processing by HTHP Press and post-treatment
PCD layer(mm): 1.9- 4mm
Our Advantage: More than 15 years PDC research and manufacturing.
We have different shapes PDC inserts, conical shape, dome shape and parabolic shape.
Formations: Soft-medium Formation, Hard Formation

Packaging & Delivery
Packaging Details
1.Packaging for PDC cutter are in plastic box, 50 pieces are in one box. Carton outside.
2.As per your requirements.
Delivery Time
Within one working week.
PDC Parabolic (Ballistic) Specification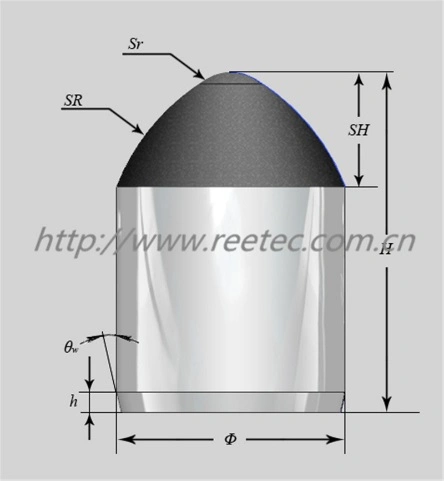 Parabolic (Ballistic) PDC Inserts Specification

Poduct Code

D(φ)

H(H)

Dom Height(SH)

sr

SR

D304

13.06

19.8

6.89

12

3.50

D803

19.14

34

9.97

3.99

19.4

D904

22.00

23

9.97

5.00

22.00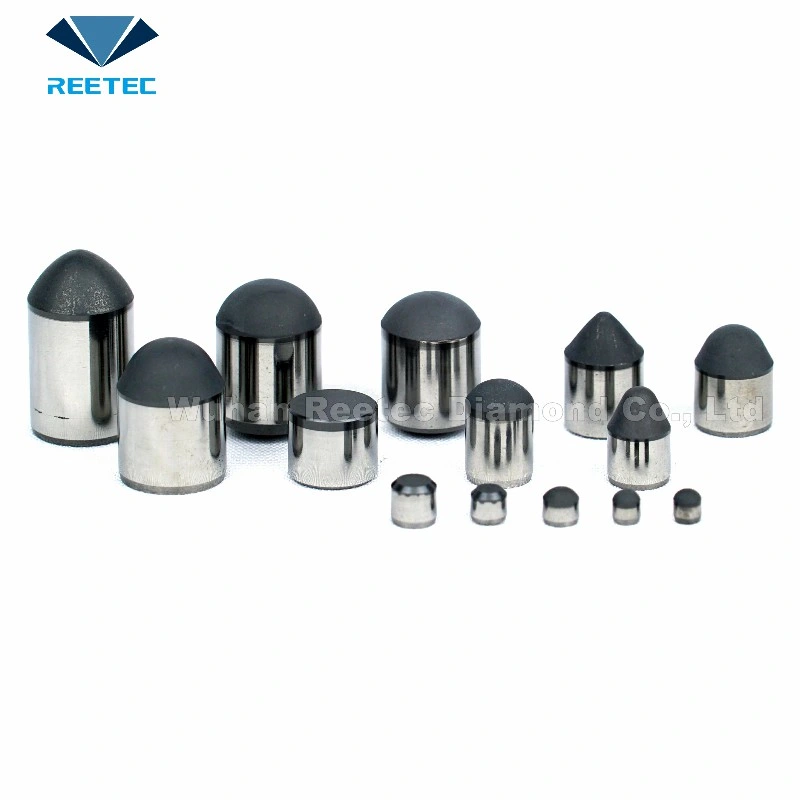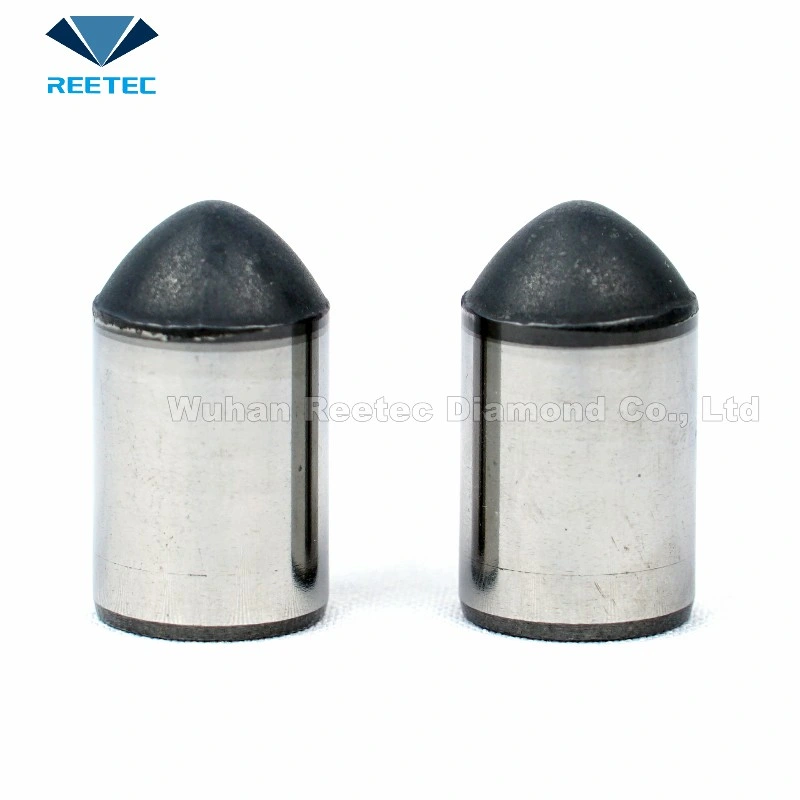 Applications: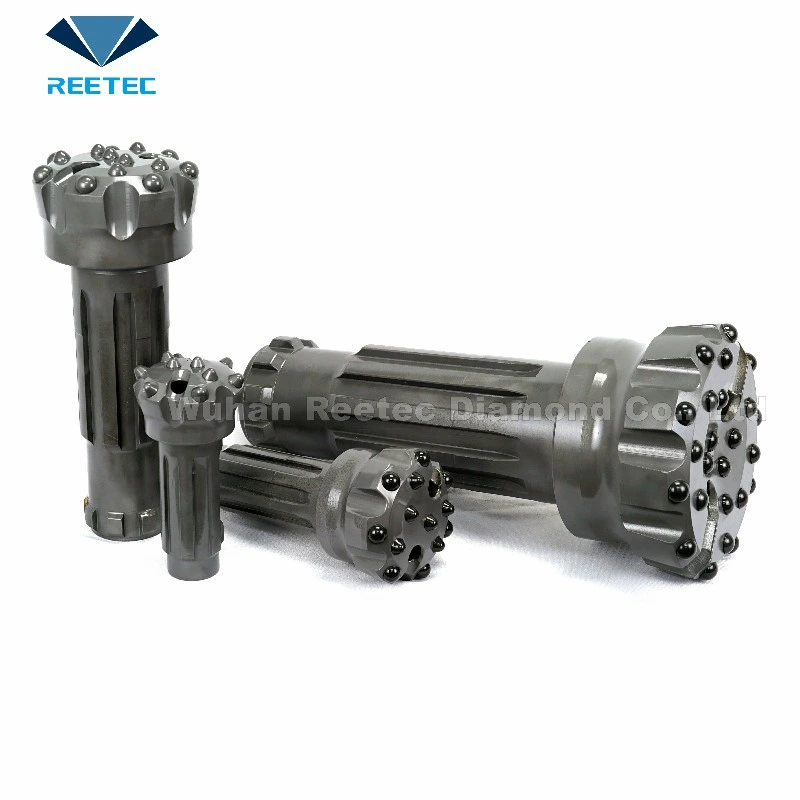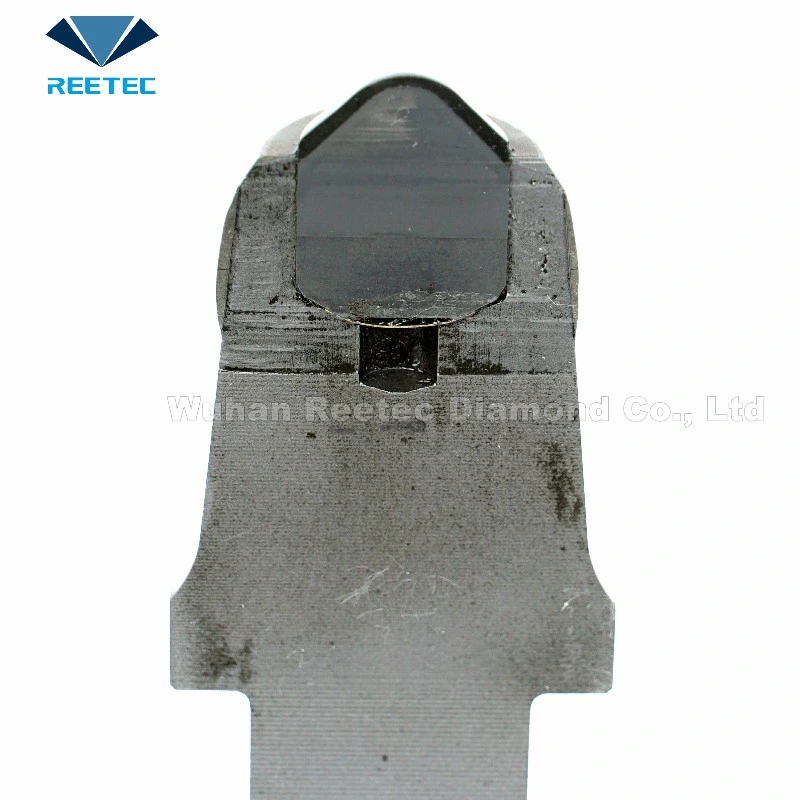 Quality Control
Reetec achieved ISO certification in 2010. REETEC'S certified quality program ensures the best possible product consistency and uniformity for each of our product, and guarantees the delivery of defect free products and 100% customer satisfaction.
REETEC has set up a new performance test laboratory, and uses world-class testing and inspection

equipment

s both for product development and for quality control. We subject our cutters to rigorous testing, to ensure REETEC cutters meet the highest quality standards.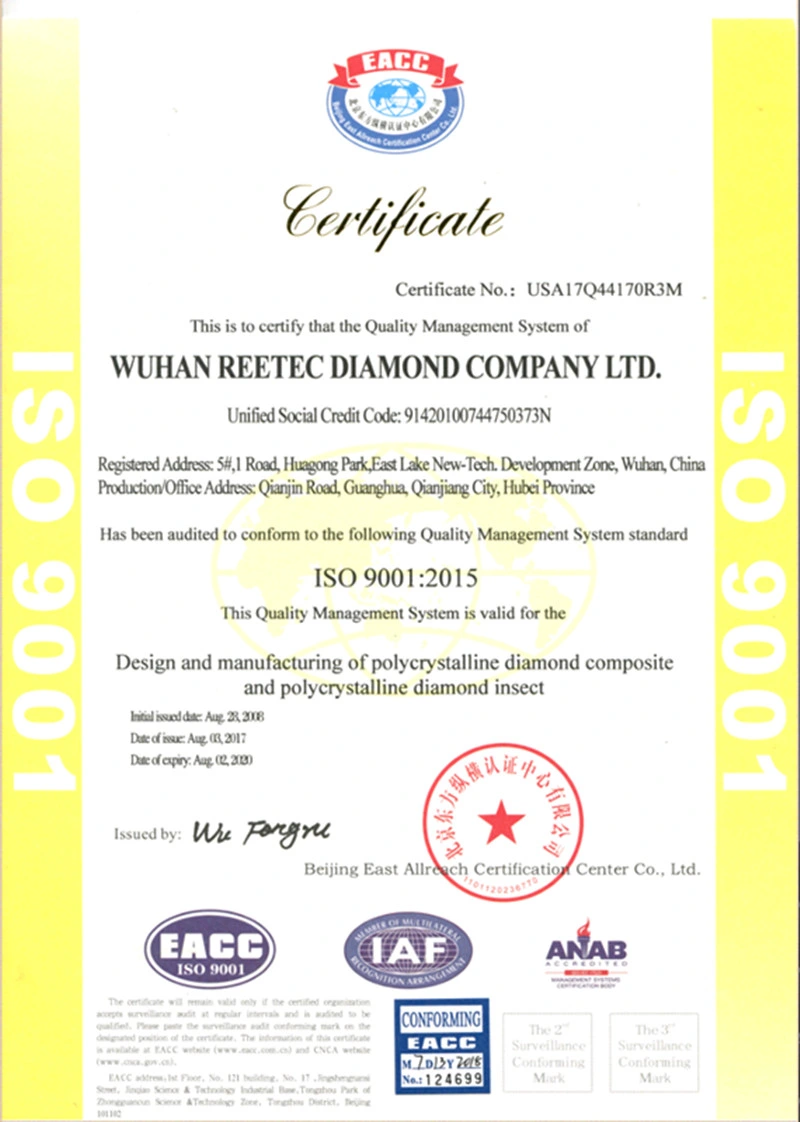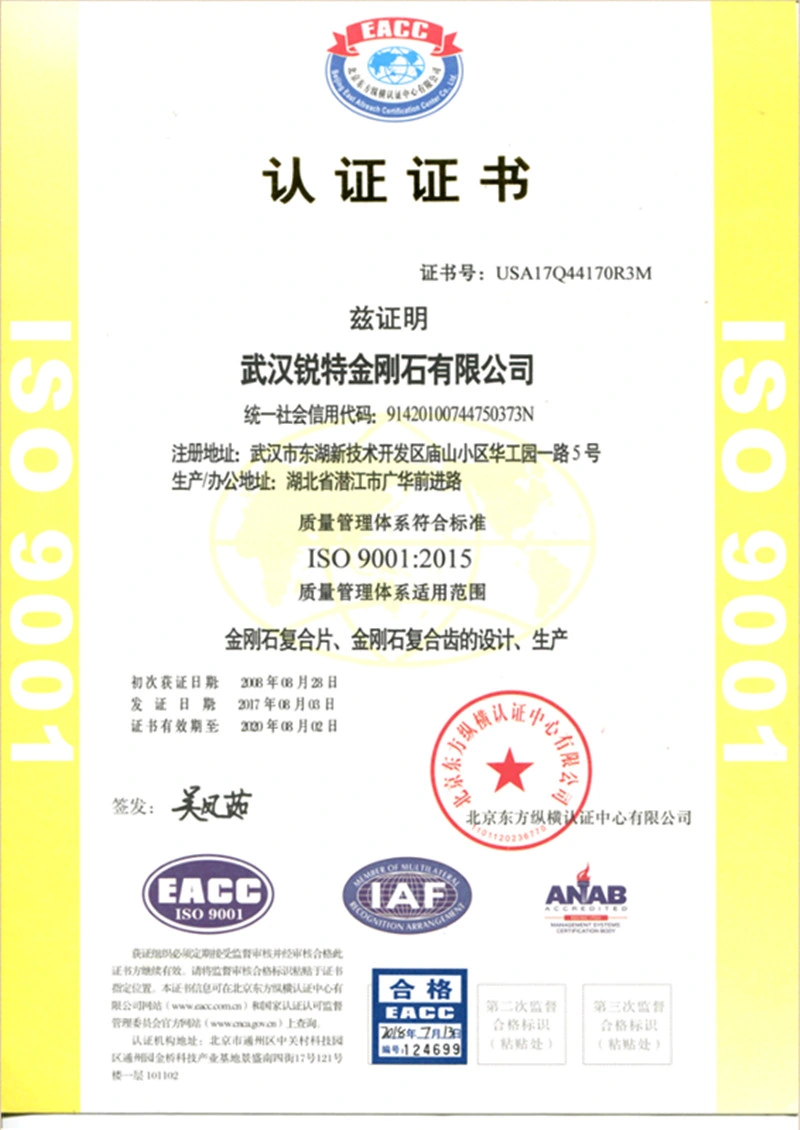 Vertical Turret Lathe (VTL) Heavy Wear Test
REETEC's premier test apparatus is the large VTL used for performance and high-energy testing of PDC cutters.
The VTL machine is equipped to perform both wet and dry PDC tests, in granite and composite cement samples. As the PDC cutter cuts through miles of granite, we monitor temperature and cutting forces, and measure cutter wear volume periodically and at the end of the test. This allows us to evaluate cutters' aggressiveness, efficiency, abrasion resistance and thermal stability.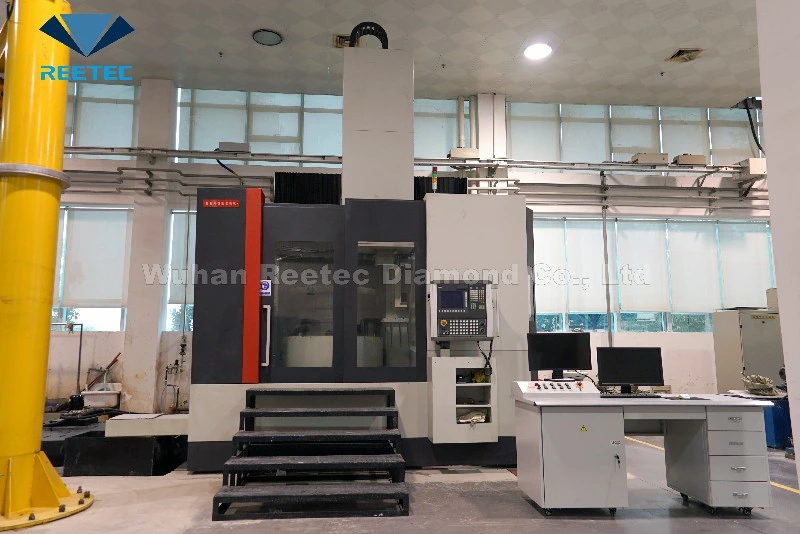 Impact Resistance Test
The drop impact test evaluates the impact strength of our PDC cutters. This test emulates the type of loading that might be encountered when the bit transitions from one formation to another or experiences lateral and axial vibrations.
Drop impact testing is part of PDC development. It screens cutters to make sure they are not too "fragile". While this is an industry-standard test, it should be noted that the drop impact test does not duplicate all impact-related downhole conditions. Other test development efforts for impact resistance testing are underway.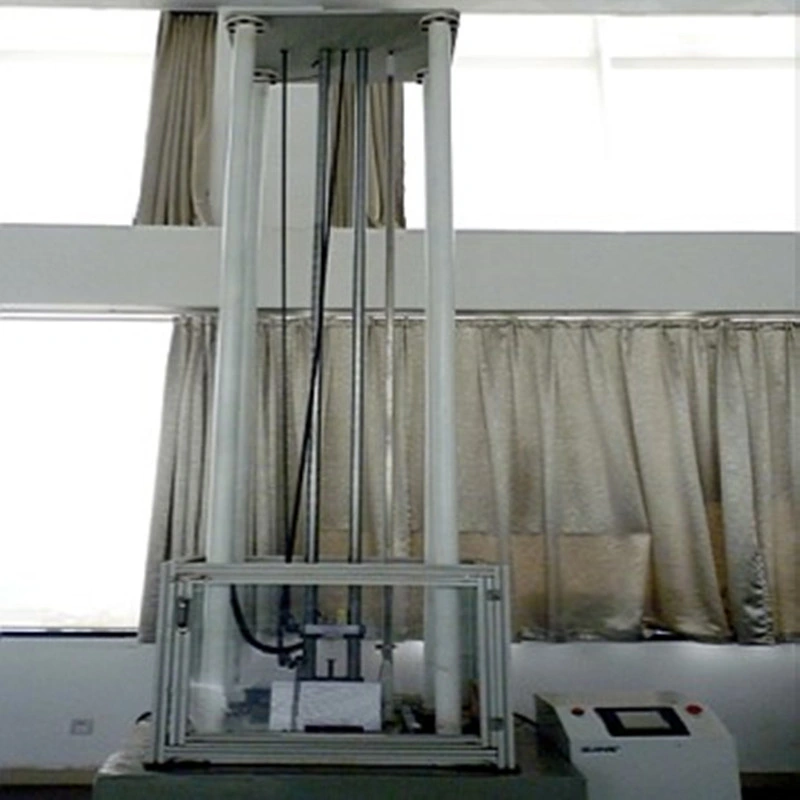 Simulated Brazing Test
Simulating the actual brazing environment, we run three simulated brazing cycles for thermal proof testing. After each brazing cycle we check for cracks and delamination using dye-penetrant testing and ultrasonic C-Scan. Brazing tests insures that the customer will not experience problems in brazing PDC cutters into bits, and in repairing PDC bits.